Get Ready for the Upcoming Return of the Ford Bronco at Bushnell Ford
When the Ford Bronco first arrived in 1966, it cut a path to glory with its do-anything attitude and exceptional 4x4 capability. It dominated on the trails for a few decades, making a name for itself as an invaluable companion for any drivers with an adventurous streak. It's been a while since a new Ford Bronco found its way onto dealership lots, but the wait is nearly over. The new Ford Bronco is due for a world premiere in spring 2020, and we couldn't be more excited to share it with you when it arrives!
What is the Ford Bronco?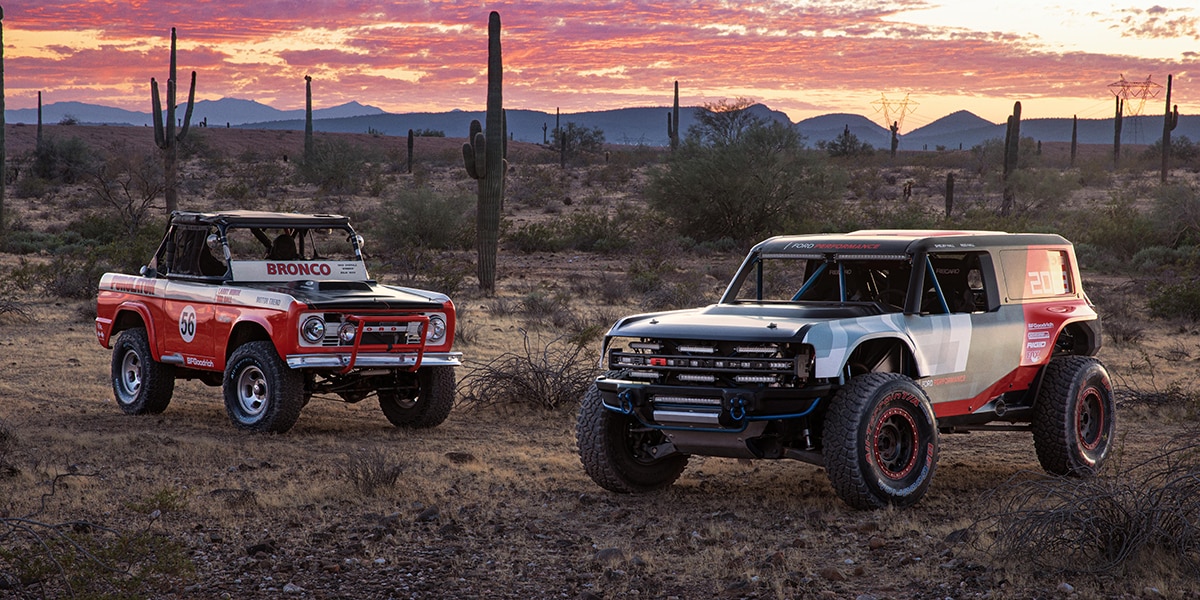 The Bronco is an iconic SUV that was born to take command of the untamed places on your path to adventure. When it debuted in 1966, the Bronco quickly gained acclaim for its abilities both on and off the road. The return of the Bronco marks the rebirth of a legend, and we're eager to help you find the perfect Bronco model for your lifestyle when it finally makes it grand entrance here at our dealership.

How can I learn more about the new Ford Bronco?
---
You can find out more about the upcoming Ford Bronco right here at our dealership, so we encourage you to stay in touch with our Ford experts to get the latest updates on the return of this legendary SUV. We'll be happy to answer questions to help you get ready for its arrival.
How do I get my Ford Bronco?
---
If you're eager to add the new Bronco to your driveway, be sure to connect with us about how you can go about reserving yours today. Our team can help you take the first steps towards being a part of the thrilling new generation of Bronco SUVs. Call today to learn more!