Ford Finance Center in Lodi, WI.
Auto-Financing Made Easy at Bushnell Ford Inc.!
Here at Bushnell Ford Inc., we are fully dedicated to delivering all of our customers the best vehicle-purchasing experience possible! We understand that one aspect of auto-shopping that certainly can make people cringe is auto-financing. This process can be somewhat difficult to navigate, and can even be overwhelming at times if you are not in the right hands. However, if you work with the finance center here at our dealership, you definitely will be in the right hands and will be taken great care of! You will love just how hassle-free and straightforward we can make auto-financing be for your recently purchased automobile.
Our auto-financing specialists work with customers from the from Lodi, Sun Prairie, Waunakee, DeForest and Prairie du Sac areas of Wisconsin, and they do everything they possibly can to make this aspect of buying a vehicle easier than ever! If you are interested in an auto loan or lease, we can provide you with affordable and attractive rates that will work with your budget and preferences. Regardless of whether your budget is big or small, you will receive a fantastic financing solution that works with your unique lifestyle!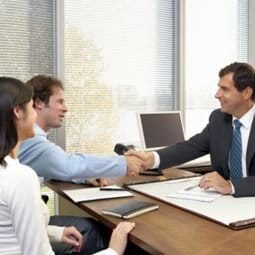 Our Customers from Lodi, Sun Prairie, Waunakee, DeForest and Prairie du Sac WI. Never Knew Financing Could Be So Simple!
With your convenience in mind, there are actions you can take to get the process started, right from the comfort of your own couch! If you know you would like to look into a car loan or lease, we encourage you to apply for credit online in just three quick steps. In addition, you can also value your trade in order to determine the market value of your current vehicle and see the value in the trade you are considering! We told you- this is auto-financing made easy.
Feel free to visit Bushnell Ford Inc. at your convenience to chat about how we can make auto-financing work best for you. We are located at 205 S Main Street in Lodi, and would be happy to assist you any way we can. You can also contact us with any questions or concerns and we'll get back to you shortly. Come see for yourself how auto-financing should always be. You'll be impressed.