2023 Ford F-150 Lightning
YOUR DAY BEGINS OVERNIGHT
Quick and powerful option for powering your F-150® Lightning™ is the Ford Charge Station Pro. Standard with the powerful extended-range battery, the 25-foot cord makes powering up easy from any exterior or interior wall.
Computer generated image shown.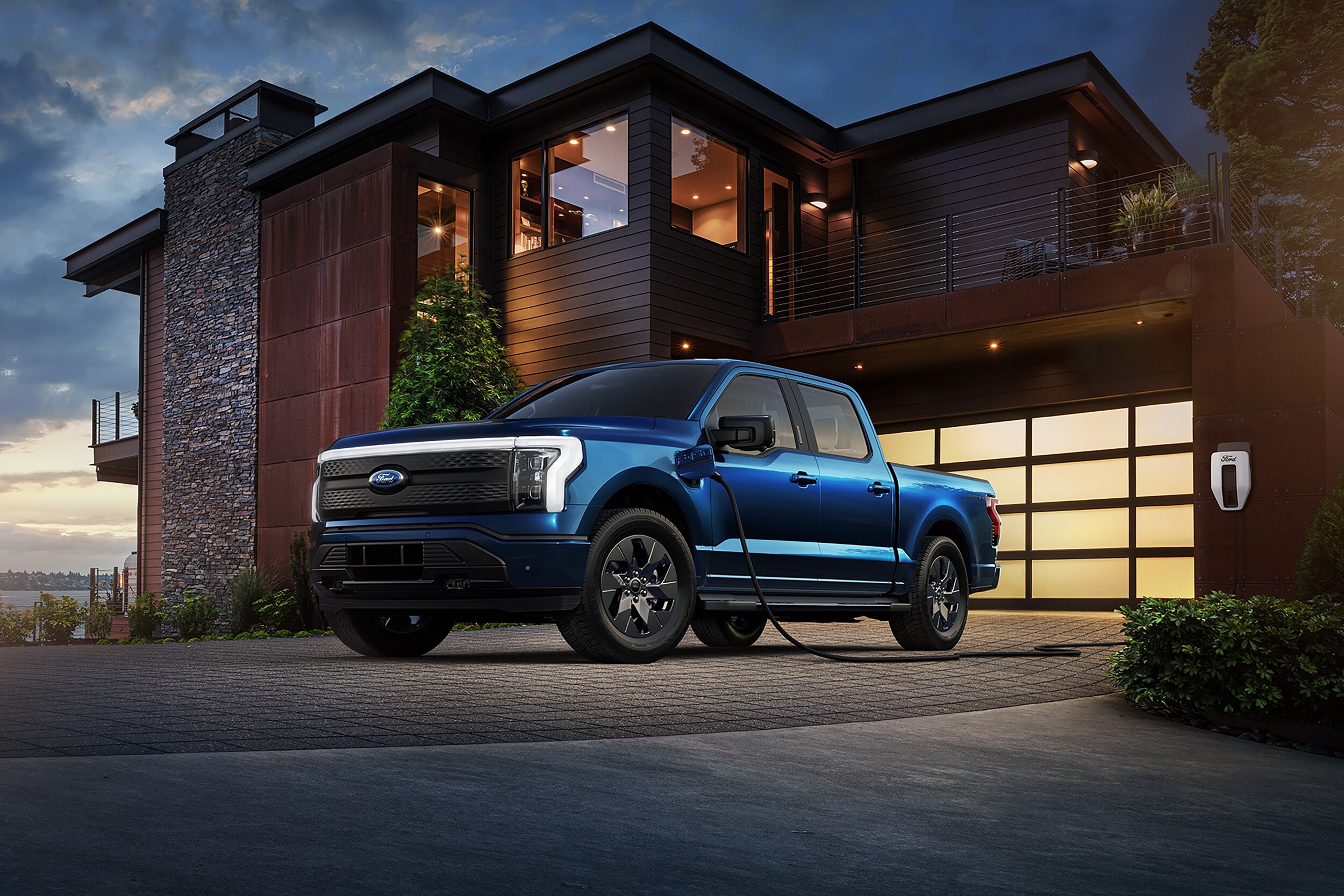 ALL ELECTRIC. ALL F-150.
Ford F-Series. The best-selling trucks for 45 years* are now charging into the future. Introducing the F-150 Lightning.™
*Based on 1977-2021 CY total sales.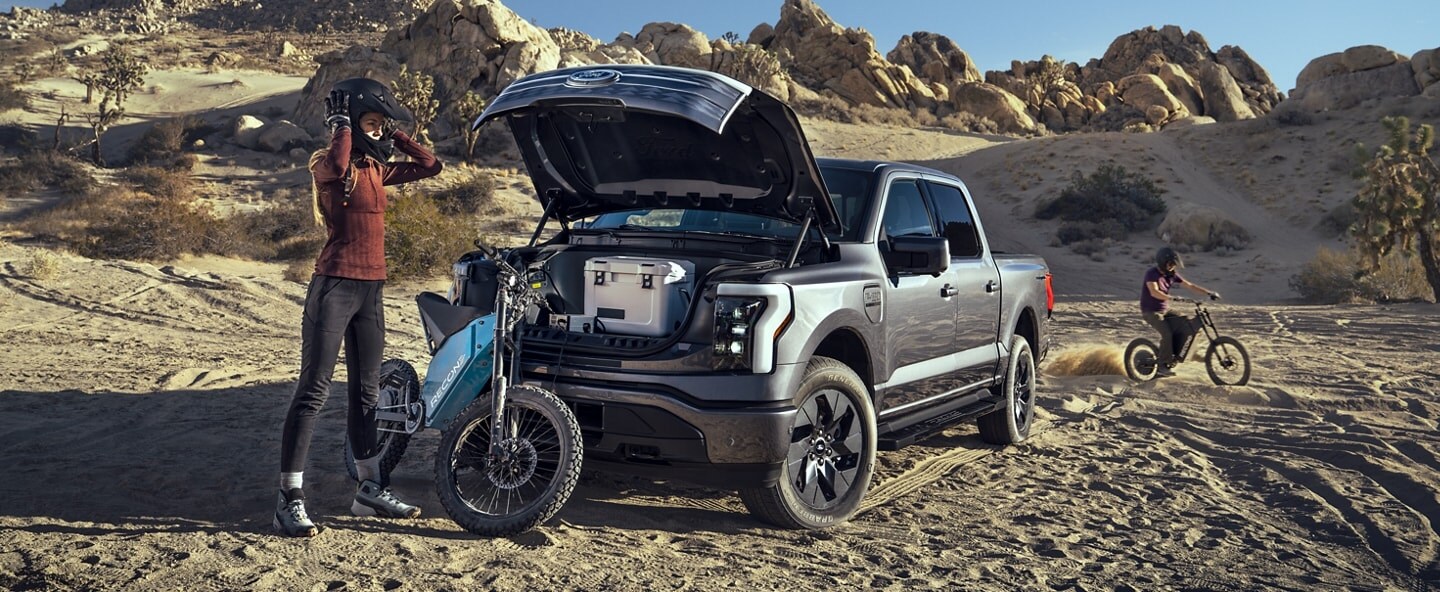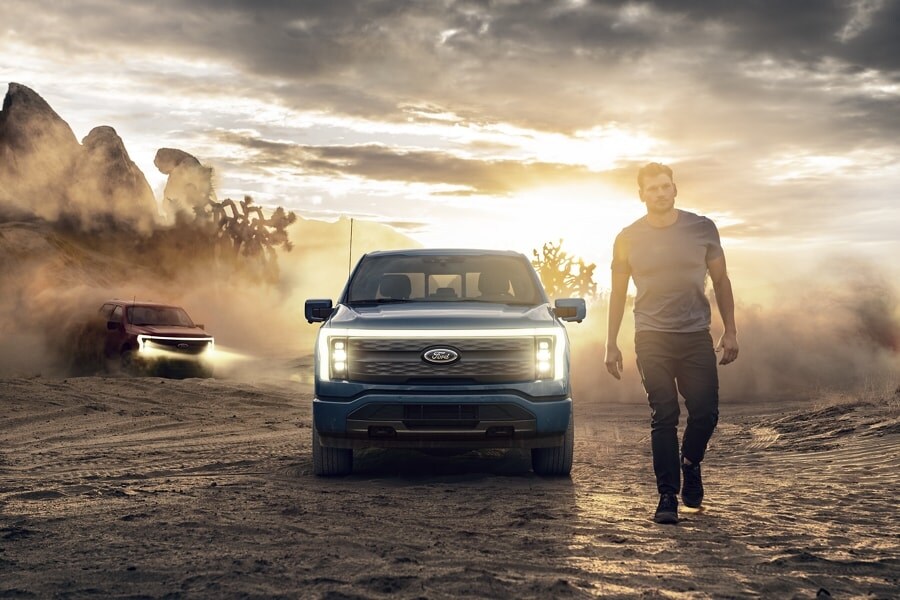 YEAH, IT'S BUILT FORD TOUGH®
So go ahead and don't hold anything back. Do all the truck stuff you want with confidence.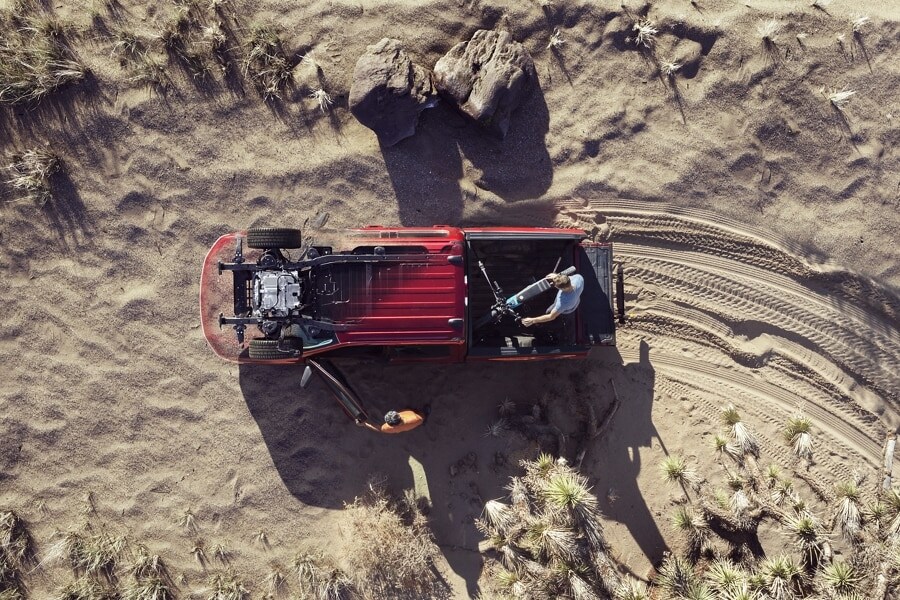 THE ELECTRIC REVOLUTION GETS SOME REAL TRACTION
The F-150® Lightning™ meets a growing demand for a tech-forward pickup.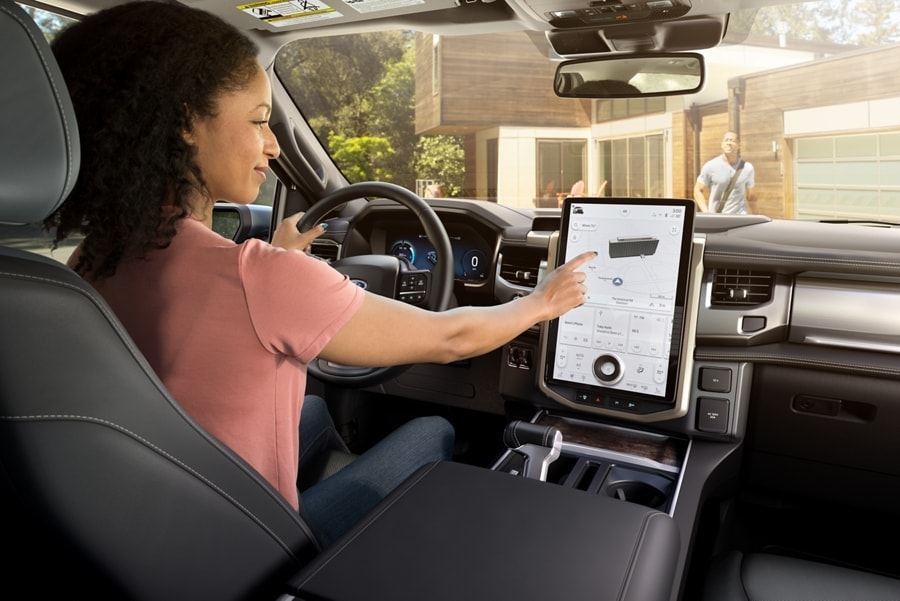 PERSONALIZED TECH
Cloud-connected. Adaptive. Voice-responsive. Technology lets you make F-150 Lightning™ your very own.
WHEN NATURE STRIKES, STRIKE BACK.
When the lights go out, available Ford Intelligent Backup Power turns your F-150 Lightning™ into a backup power source for your home.
When home is properly equipped.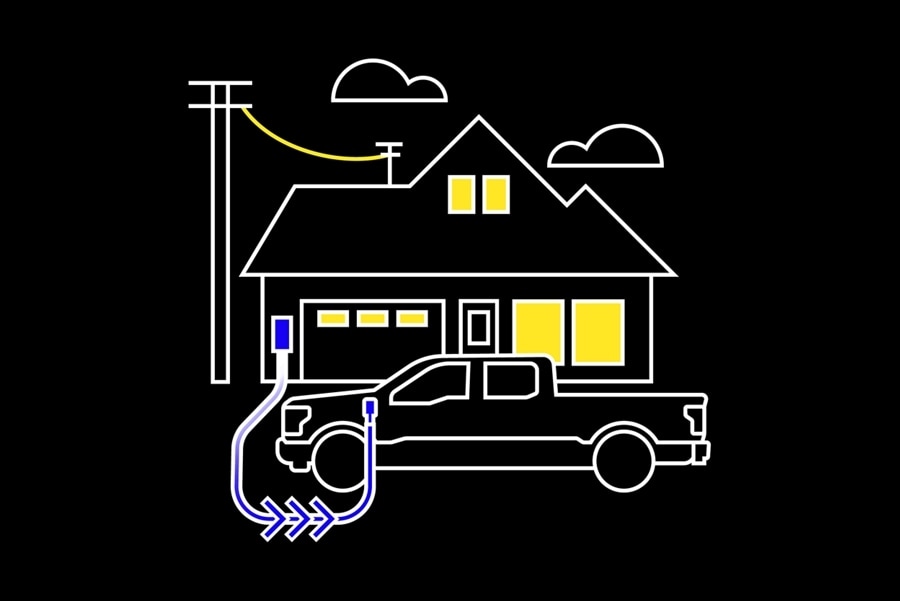 READY FOR ANYTHING
High winds. Snowstorm. Thunderstorms. Whatever interrupts your power.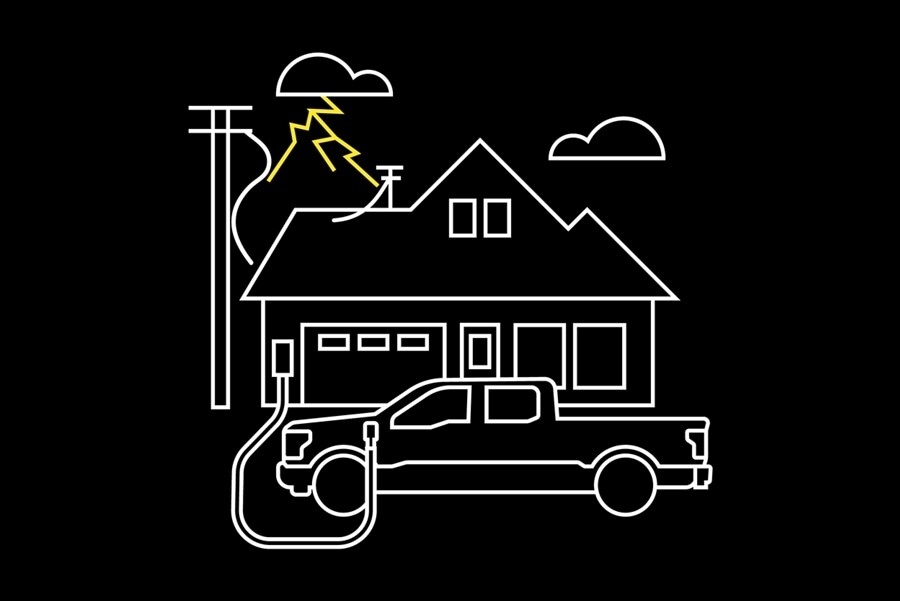 THE LIGHTS GO OUT- NOW WHAT?
It doesn't matter why. What matters is the food in the fridge, the AC or heat.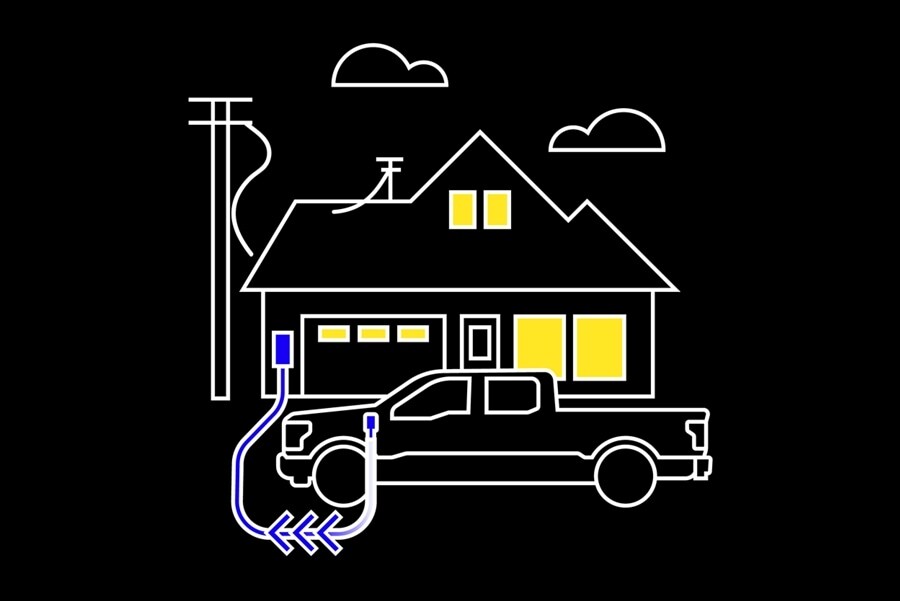 PREPARE TO POWER-UP
F-150 Lightning™ pays it forward, delivering reliable power to your home.
WE'VE GOT CHARGING COVERED
Backed by the largest public charging network in North America,† we offer a variety of charging solutions to meet all your charging needs. Ford Charging Station Pro is included with the extended-range battery. This allows a peak charging power of 19.2 kW enabled by the battery's dual onboard chargers meaning a full charge overnight. Like all Ford electric vehicles, every series has an available 30-amp Ford Mobile Power cord, allowing you to charge from a traditional 120V or a 240V NEMA 14-50 outlet. No special stations needed.
† Based on original equipment manufacturers(OEM)/automotive manufacturers that sell all-electric vehicles and have active charging networks. Department of Energy data as of February 22, 2023 used. Numbers subject to change. FordPass,® compatible with select smartphone platforms, is available via a download. Message and data rates may apply.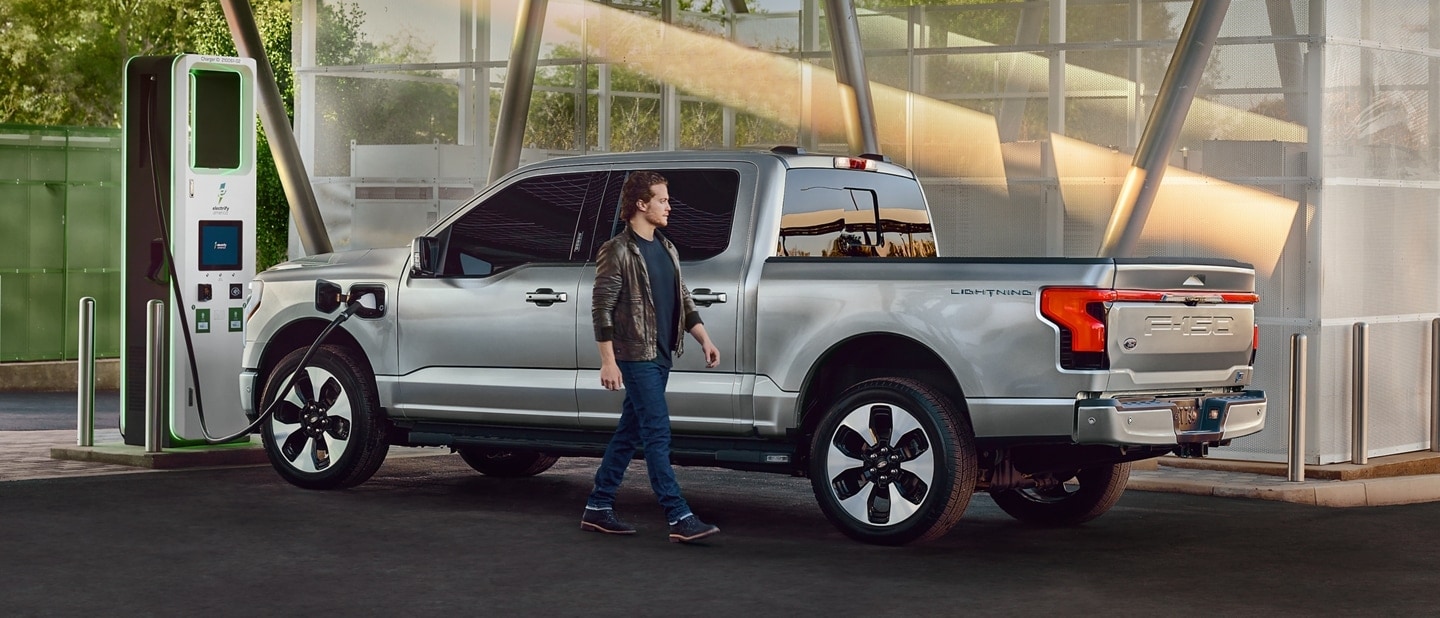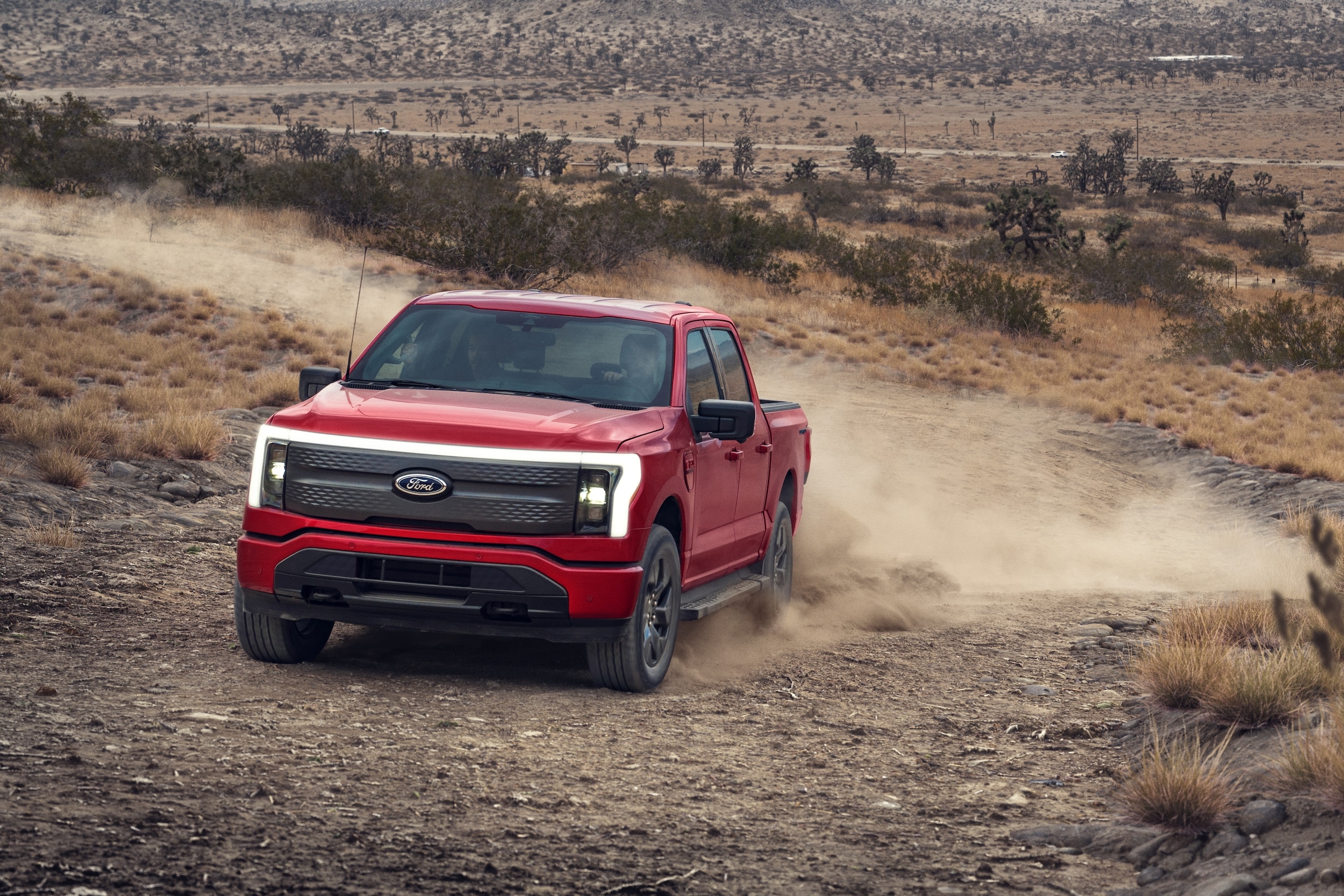 320-MILE RANGE
The Ford F-150® Lightning® comes with a standard-range battery that offers a range of 240 miles.† The available extended-range battery offers EPA-estimated range of 320-miles.††,† The Platinum model offers an EPA-estimated range of 300 miles.†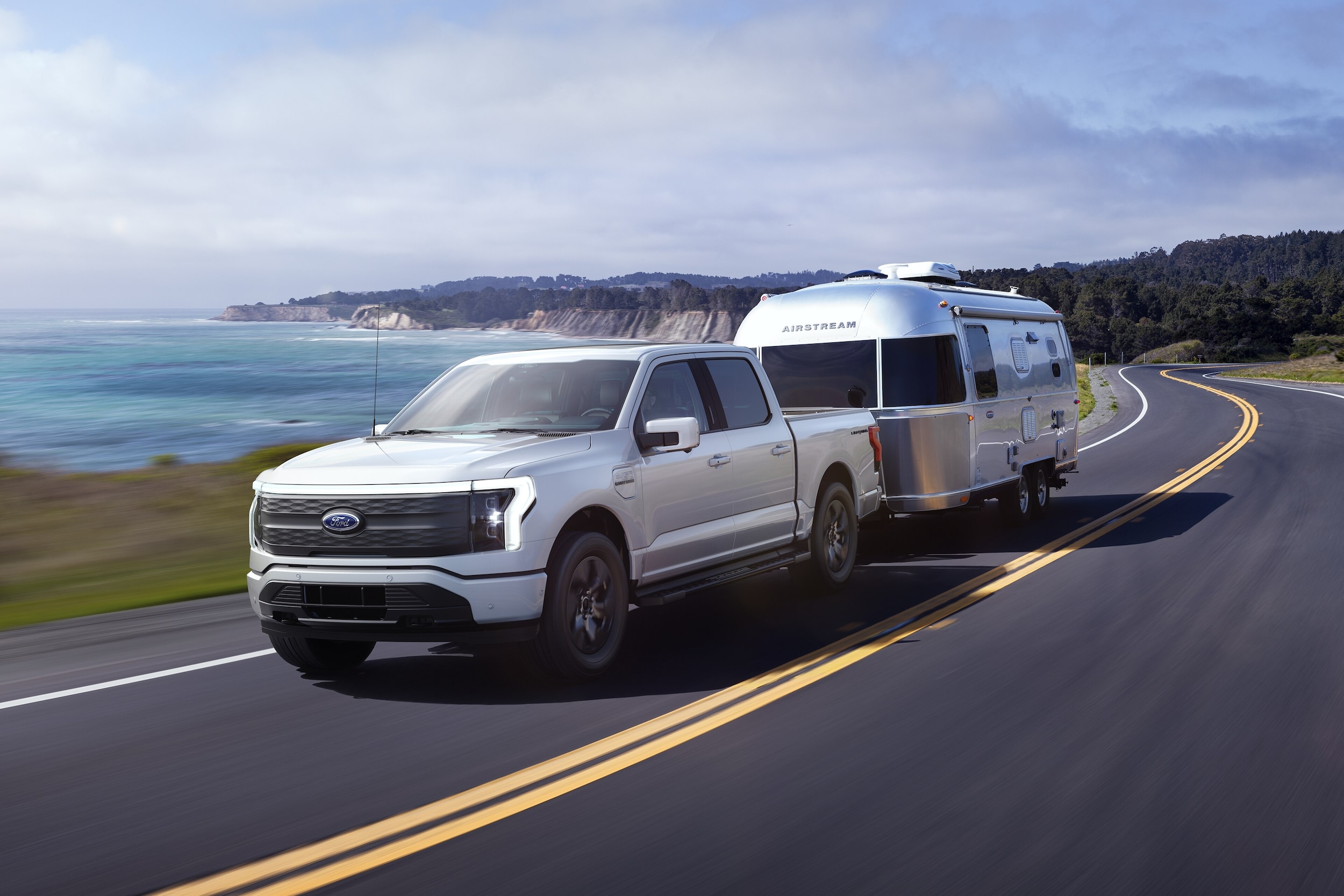 INTELLIGENT RANGE†
While you drive, your truck learns. It estimates the range while factoring in the weather, traffic, grade, payload, towing weights and more. If future conditions, such as driving in the mountains or towing your boat are predicted, estimated range is updated and you're informed.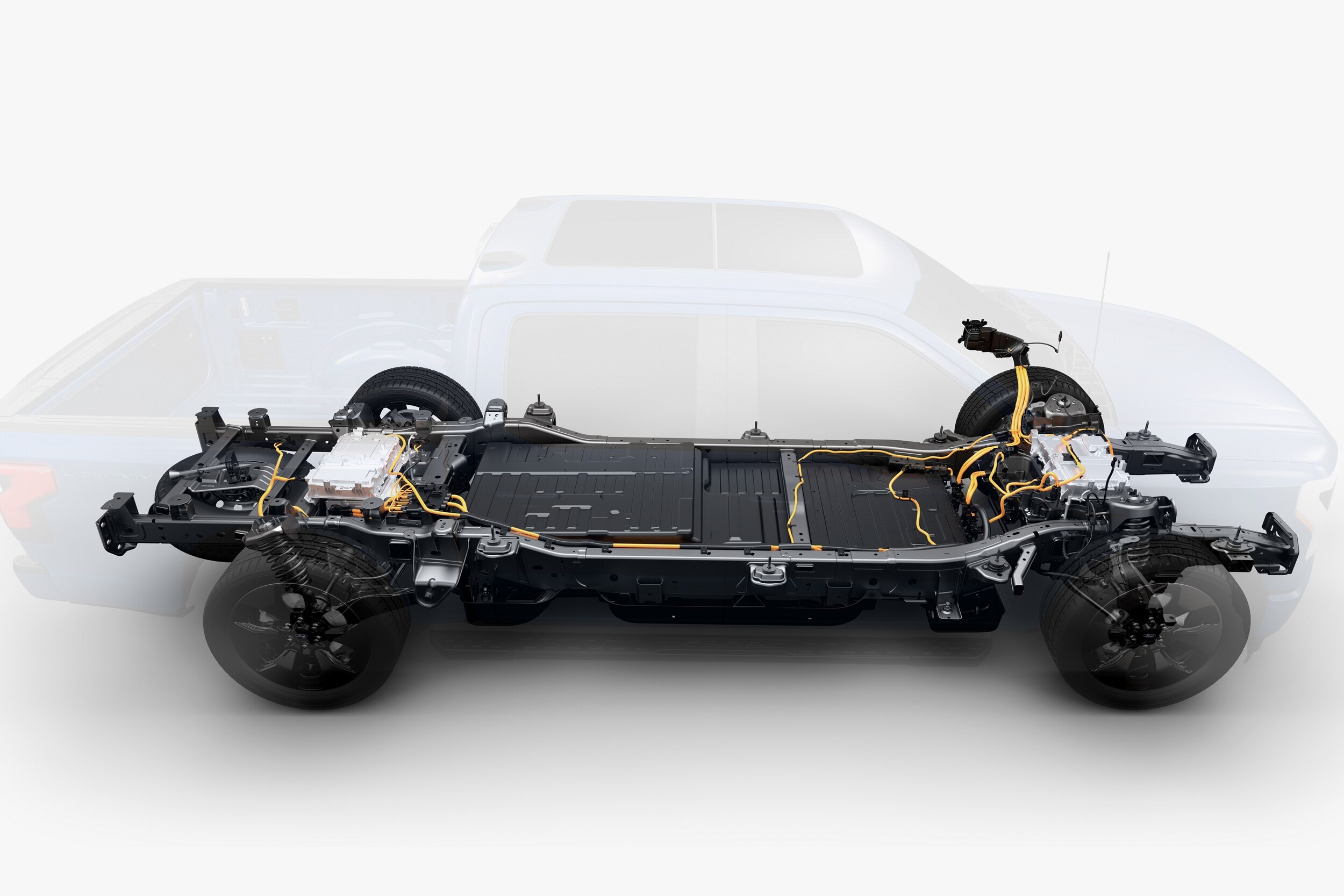 LITHIUM-ION BATTERY PACK
The state-of-the-art power source that drives everything. Surrounded by a rugged exostructure, it's guarded from the elements both on and off-road. Mounted flush between the frame rails so that cab volume and bed space is maintained.
DESIGNED TO GO THE DISTANCE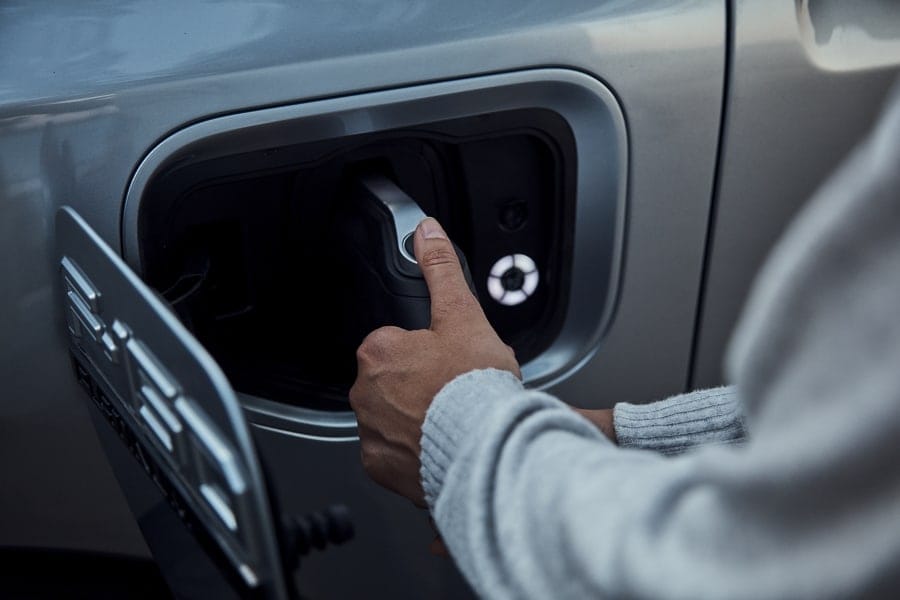 WHEN YOU'RE HOME
Just plug in when you get home, and every morning you're fully charged. A Ford Charge Station Pro gets it done overnight.†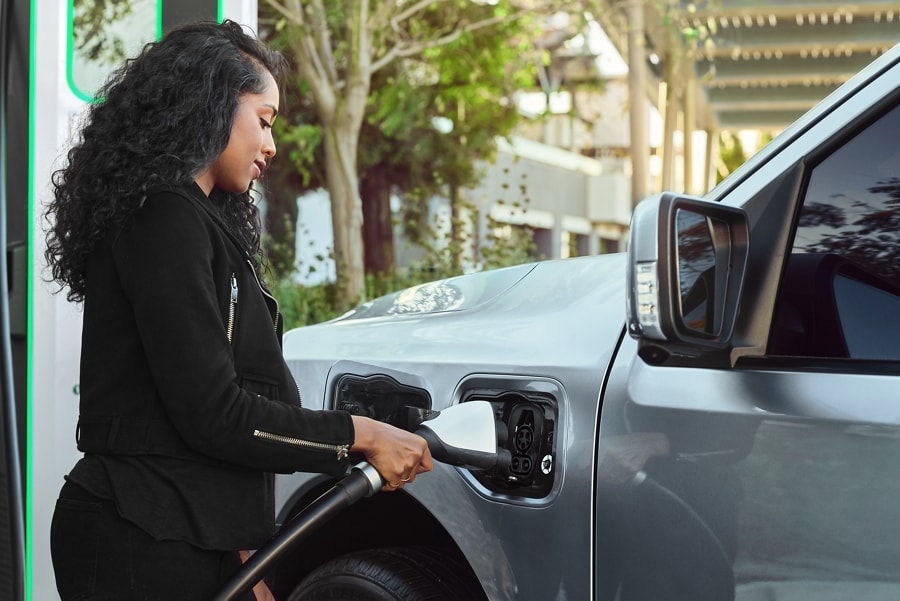 WHEN ON THE ROAD
The BlueOval™ Charge Network gives you access to over 84,000 chargers, the largest public charging network in North America.†
MORE ABOUT F-150 LIGHTNING™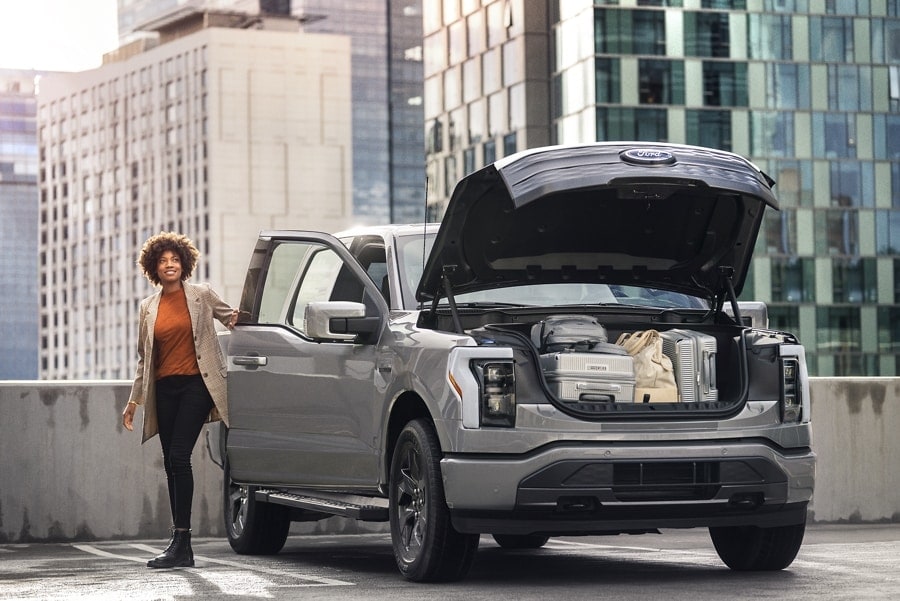 EVERYTHING YOU EXPECT AND MORE
Available 9.6 kW of Pro Power Onboard
Largest front trunk of any EV truck
Available 563-hp. Delivering 775 lb-ft of torque†
Available EPA-estimated range of 320 miles††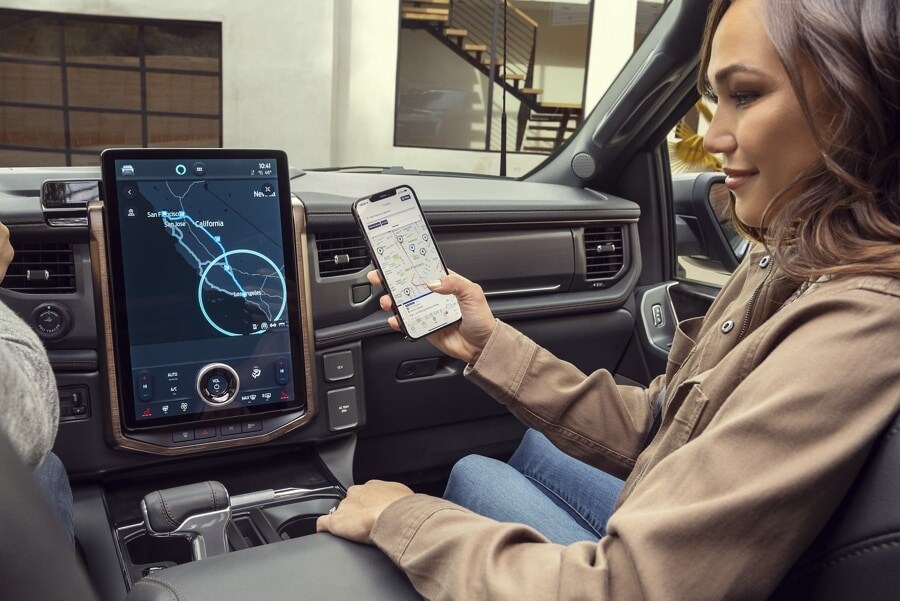 EVERYDAY TECH FOR EVERYDAY LIFE
Available 15.5 in screen
Available cloud-connected navigation
Ford Power-Up delivers seamless software updates
Ford Co-Pilot360™ helps keep you in command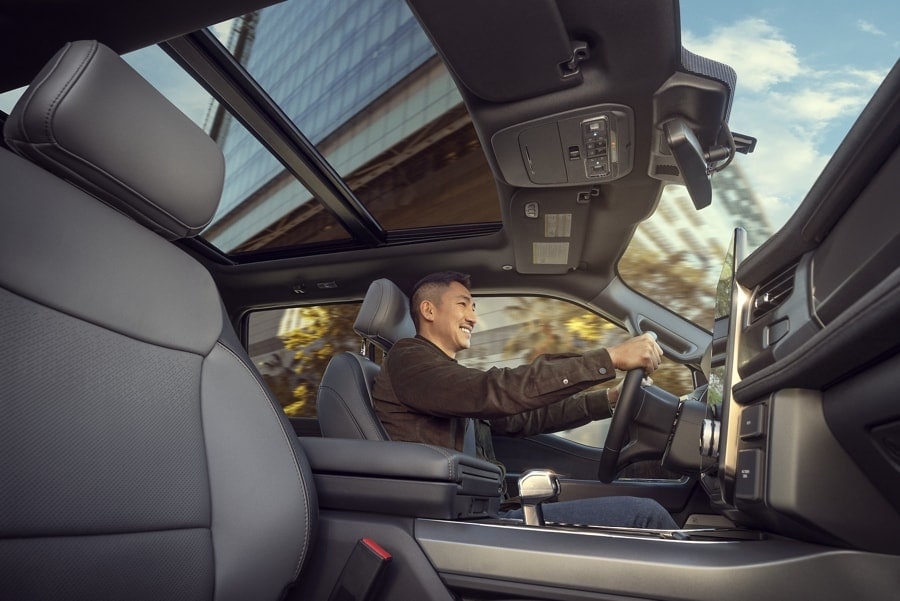 STRIKING IN SO MANY WAYS
Impressive size still fits in your garage
Perimeter Anti-Theft Alarm for peace of mind
Choice of stylish wheels and signature lightning
Zone lighting illuminates the vehicle's full perimeter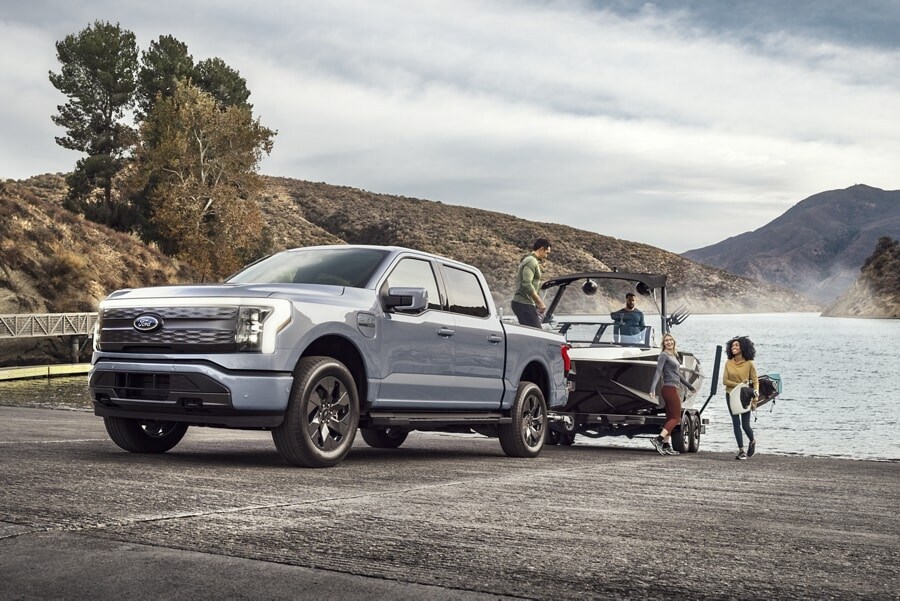 BUILT FOR THE LONG HAUL
Max available towing of 10,000 pounds†
Intelligent Range keeps you informed of your remaining charge
Advanced towing technology makes hauling easier
Maximum available payload of 1952 pounds