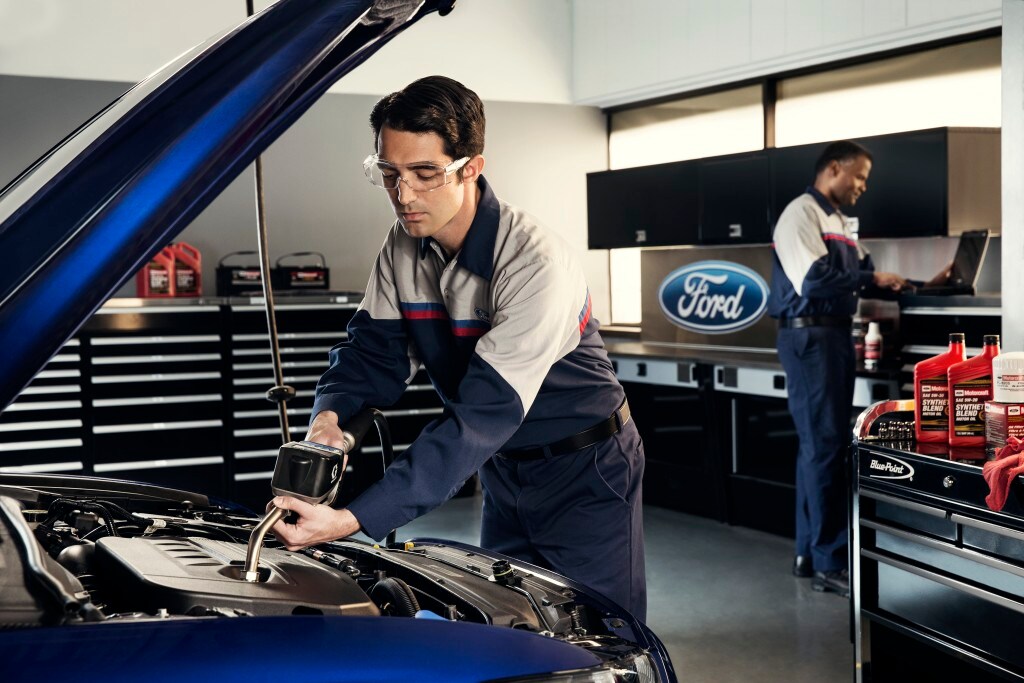 Those who drive a Ford model know how dependable these vehicles are. The rugged driving-style combined with unparalleled reliability and stand-out features make it a fantastic option for so many Sun Prairie drivers. However, to keep your Ford model running how it should and how you want it to, regular oil changes are important.
Why is Changing Your Oil Important?
When your vehicle is running as the powerful machine that it is, high temperatures are produced in the internal parts, which breaks down the oil your car or SUV needs to drive its best.
Excessive grinding causes friction and potential damage to the internal parts of your vehicle. This is where an oil change comes in. By refilling your oil regularly, the internal parts are lubricated, and grinding is reduced. It also helps keep your engine clean, run more efficiently and sustain a longer life.
When is it Time to Change Your Oil?
Waunakee drivers will know it's time for an oil change if they hear clacking sound when they start the engine or accelerate. Alternatively, it's usually a sign when the oil light comes on your dashboard. Or, if you can physically test it with dipstick, and it comes out low, it's probably time for an oil change.
If you're a DeForest car owner who has been driving for a while, you may think that you should get an oil change every 3,000 miles. However, due to the improvement of engines and vehicles in general, you actually can wait to get an oil change until your reach 7,500-10,000 miles or every six months. Whichever instance comes first.
Keeping up with oil changes are important. They help to keep your beloved Ford car, truck or SUV model running well for longer. At Bushnell Ford, we're here to support all your oil changing needs or questions.