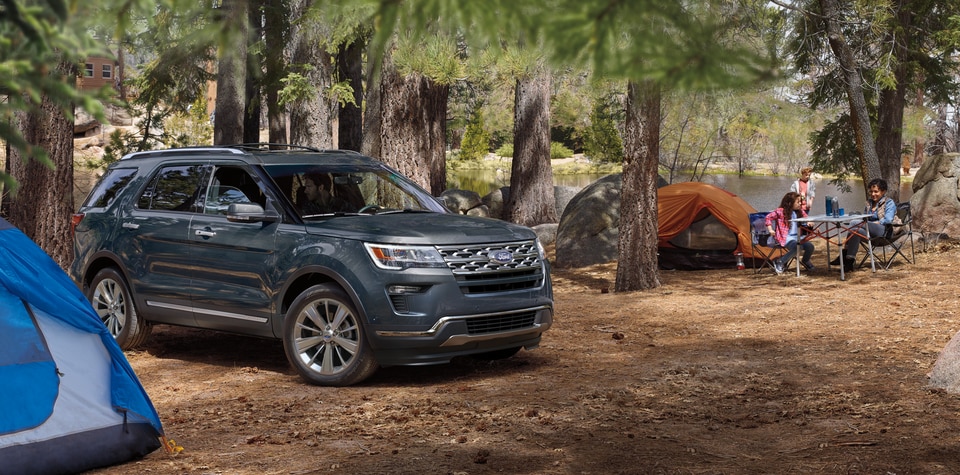 Unexpected Benefits of Driving Reliable Ford SUV's
Ford SUV's offer versatility, excitement, and even surprising towing capacity for added adventure and enjoyment. Here's everything you need to know about which Ford SUV models can be equipped for towing and how much.
The 2018 Ford Escape SUV: The base-model Ford Escape S with its 2.5-liter inline-4 engine can be outfitted by your local Ford dealer with a towing package that allows it to tow up-to 1,500-pounds. Towing is offered as part of the trailer tow package on the Ford Escape Titanium, which features a 2.0-liter EcoBoost turbocharged inline-4 engine that allows it to max-out at 3,500-pounds towing capacity.


The 2018 Ford Explorer SUV: Manufacture's Towing Packages are offered on base and XLT models with the 3.5-liter V6 engine equipped, allowing the base-model Ford Explorer to tow up-to 3,000-pounds. Fully equipped with the 3.5-Liter Ecoboost V6 engine offered on Sport and Platinum models, which allows it to tow up-to 5,000-pounds when configured correctly.


The 2018 Ford Expedition SUV: This full-size Ford SUV offers only one engine configuration; a 3.5-liter twin-turbocharged V6, allowing the Ford Expedition to tow over 9,000-pounds when configured with the Heavy Duty Trailer package and available all-wheel drive. Towing is still exceptional however, even with two-wheel drive enabled, as long as you're using Ford's trusted Towing Packages.