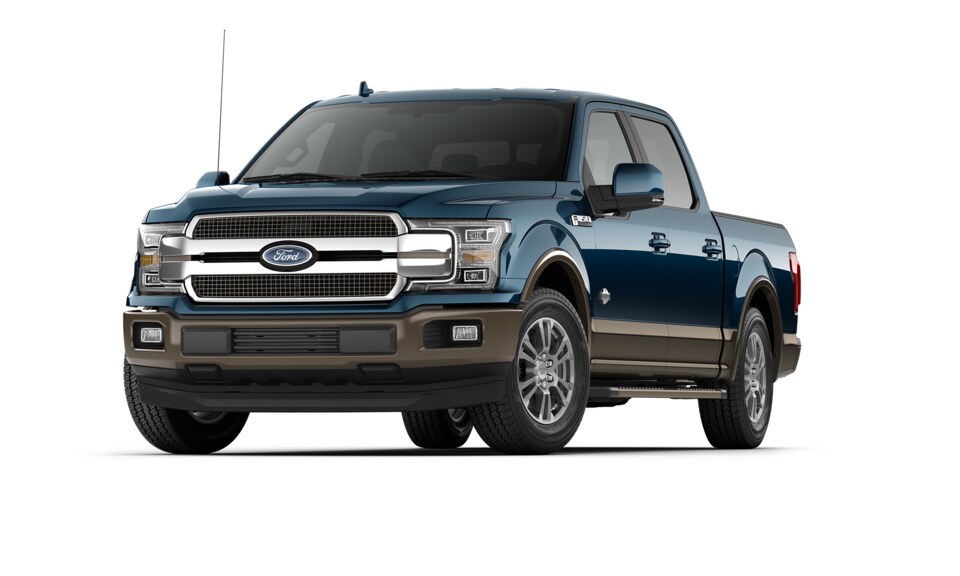 When you're looking for a new light-duty truck, we're sure the new Ford F-150 has been on your radar. The Ford F-150 has been a staple of the light-duty class, and with every passing year, it just keeps getting better. Ford's commitment to creating the best trucks on the market has shown, and thanks to Best-In-Class Towing at 13,200-pounds when properly equipped and Best-In-Class Payload at 3,270-pounds when properly equipped, you will drive knowing you have one of the most powerful and capable trucks on the market.
Ford F-150 trucks aren't just the most capable, they're some of the most comfortable in their class as well. With multiple trim levels and options to choose from, you can be sure to get the features and performance you need. The SYNC 3® infotainment system and a 8-inch productivity screen. The Productivity Screen provides information about your truck for things like fuel economy, towing data, and more. You can customize the home screen to your favorites as well.
With three cab sizes and two bed lengths to choose from, you can tailor your new F-150 to your specific needs. Whether you need to hold three or six adults, or carry more, or need something in between, there's a configuration for you.
Come test drive a new Ford F-150 today at Bushnell Ford to see what the fuss is about! We're sure you'll love the versatility and performance that these trucks offer.